Discussing the approach, Volvo Cars Safety Centre head Åsa Haglund recalled her experience of teaching her son to drive and her realisation that constant warnings can break the trust between a driver and their safety system.
"We started off with me being quite an annoying active safety system screaming 'watch out!'" said Haglund, joking. "My son soon doesn't listen to me any more, does he? It's super annoying and for sure it doesn't make him a better driver.
"So we have to find that [balance]. When you look away and something happens – and we [the car's safety systems] are looking – that's when we want to tell you when the help is needed and not any other time. That's when we make an effective safety system, not by calling out anything we see at any time."
Volvo EX90: Price, specs and release date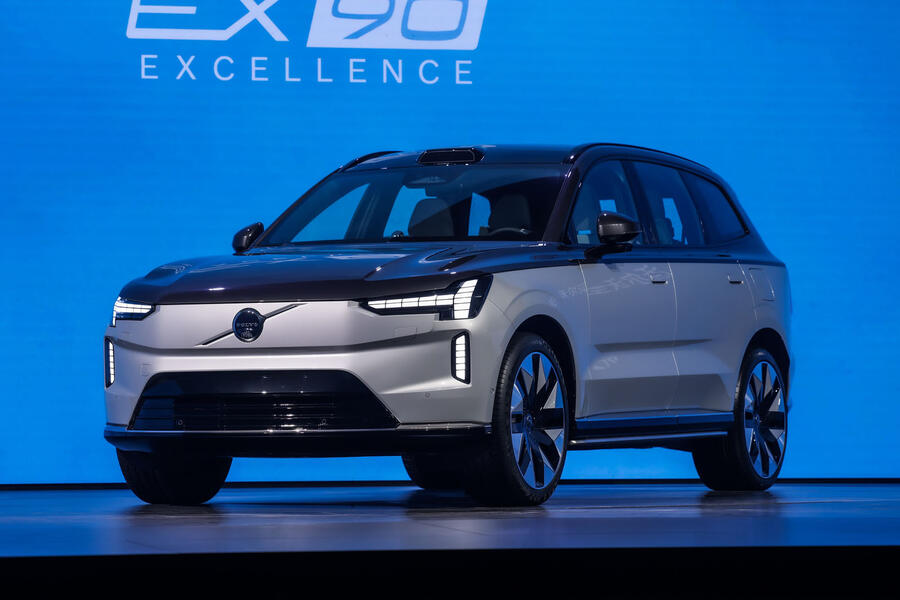 The new Volvo EX90 is the firm's flagship electric car, providing the brand with a zero-emission equivalent to the XC90 SUV.
It is the first electric Volvo to use parent company Geely's new SPA2 architecture – which will be shared with the Polestar 3 – and will arrive with a dual-motor, four-wheel-drive powertrain offering two outputs.
Twin Motor models will have 402bhp and 568lb ft of torque, while Performance models will offer 510bhp and 671lb ft. Both have a governed top speed of 112mph. Lower-powered single-motor versions are likely to follow. 
Power will come from a 111kWh battery (107kWh usable), with an efficiency of 2.9 miles per kWh and a claimed range of 364 miles for the Twin Motor and 360 miles for the Performance. The battery can be charged at rates of up to 250kW, offering a 10-80% charge in 30 minutes.