"The police give claimants a crime reference number but rarely follow the incident up," he said. 
"We suspect letting the insurer sort out the problem is easier." Unfortunately for motorists, the result is higher insurance premiums.
Cost of living crisis blamed for increase in fake theft claims
While many theft claims are genuine, the cost of living crisis is believed to be behind an increase in fraudulent claims relating to stolen vehicles of all types and prices. 
According to the National Crime Agency (NCA), vehicle thefts rose 19% to 110,739 cases last year.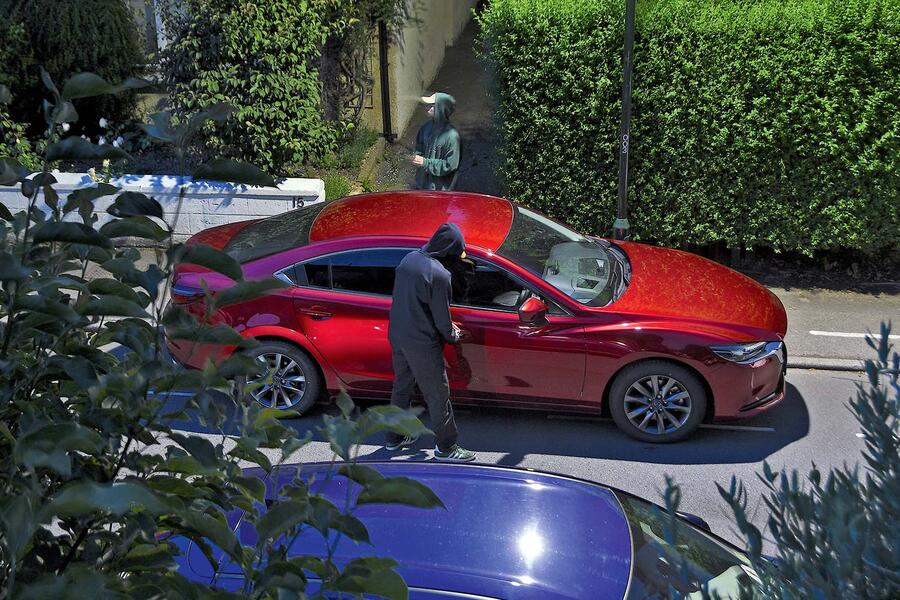 Chris Edwards, motor development director at QuestGates, a leading loss-adjusting company that acts on behalf of insurers, believes that a "good proportion" of these claims are fraudulent and made by people facing financial difficulties. 
He said: "Inexperienced fraudsters think keyless theft is impossible for insurers to dispute. However, when we do our research, we find they have missed finance repayments and have hidden the vehicle away. We also suspect some people have their car stolen to order. 
We have various techniques, including voice stress analysis, for unmasking fraudsters, and often, when we apply them, the next day the 'stolen' car miraculously reappears."