In the brave new automotive world, the combination of 800V and silicon carbide will become a badge of performance, says Lambert, a bit like a GTI model today.
An 800V inverter can roughly halve a lesser powertrain's efficiency losses, providing opportunities for cars to run smaller, less costly batteries and motors and to use less raw materials.
Phase four, a few years hence, will begin when car makers decide in detail how they will compete with one another on driving characteristics, rather than just a car's size, shape and number of seats.
Lambert believes that precise motor control – naturally via 800V silicon-carbide inverters – will create differences in feel, uniquely matched to a car's marque and model.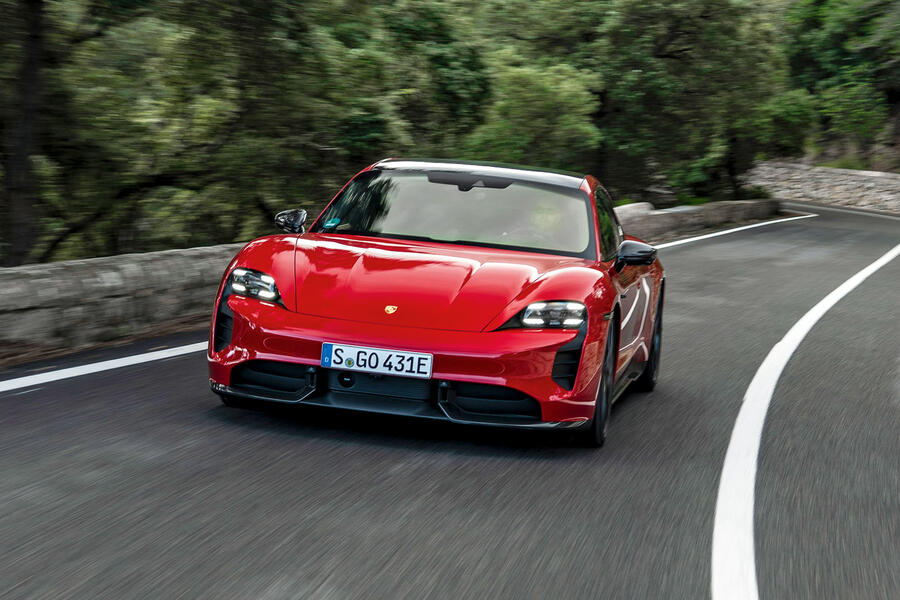 The much-admired Porsche Taycan is a pioneering example of what's possible: Lambert says the car's Porsche-typical feel is "because of the way it exerts control over its electric motors". He foresees a rise in more imaginative driving modes in future models, plus advances in opportunities for individual drivers' settings.
Above all, Lambert sees phase four as crucial if EVs are to match the appeal of ICE cars. "People must be able to continue enjoying their driving," he says. "Progressive technology doesn't have to be boring, and based on conversations we're having with car makers, the next EV generation is likely to be better to drive than ever before."